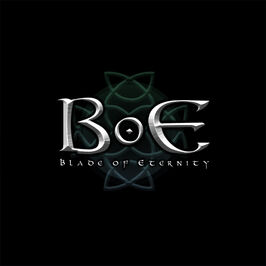 Long ago, the great Elders proclaimed that in order for civilization to succeed, humanity must aspire to be prosperous, trustworthy, and peaceful. They believed that no individual should hold a greater power over another, that all who dwelt in the kingdom could live a life of kindness and giving.
They were wrong...

Step into the world of Blade of Eternity, and prove that you have what it takes to become the ultimate warrior.
Blade of Eternity (BoE) is a text based RPG with a unique system. While the basic layout and functions will be more than familiar for you regular text-MMO visitors, the specific details on how the game is run, and entirely unique systems sets it apart from any other. While the game is invigorating, the staff are kind. There is much to love in this game, and even more to obsess over.
This wiki was created for hard facts only for the online text-based MMO Blade of Eternity (BoE). Everything here is set in stone, etc. There will be no money making guides here, tips and tricks, or anything else that isn't a cold, hard, game function. Those guides are really best left up to clans to hold, and can easily change as time carries on. Please do not add any of these tips and tricks guides.
| | |
| --- | --- |
| Paths | Learn about the different character paths you can take once you reach level 10. |
| Classes | Learn about the different character classes you can transfer to. |
| Crimes | A guide to which crimes and their rewards. |
| Items and Equipment | A list of all in-game items. |
| Temple of Knowledge | A list of all schooling, and its payout. |
| Employment | Your job and what it pays. |
| Recipes | A list of recipes, what's needed to make them, and details about the item it makes. |
| Gold Emporium | Statistics on donator items. |
| Properties and Training | A list of properties for those curious of what they had before to now. |
| Clans | Details on what it takes to make a clan, and maintain one. |
| Quests | A list of quests and their rewards. |
| Skills | A list of skills, requirements to get the skill, and how much they cost. |
| Fountain of Worship | Details on what's available at the Fountain of Worship. |
| | | |
| --- | --- | --- |
| Town Name | Description | Minimum Level |
| Rune | The city of noobs. | [level: 1] |
| Aerid | A nice quiet village. | [Level: 10] |
| Northridge | A desolate outpost from the wars. | [Level: 25] |
| Von | A thriving village where beginners and hopefuls wander. | [Level: 40] |
| Glandir | A religious village where the shrines of old stand tall. | [Level: 60] |
| Linheim | A village way up in the mountains. | [Level: 90] |
| Crystal Realm | The center for business. | [Level: 125] |
| Shadow Valley | A popular city, hidden in the great valley. | [Level: 180] |
| Aellyn | A small island where many dock to train their skills. | [Level: 250] |
| Wyvernshore | A fortified city along the base of the mountain near the dragons cave. | [Level: 350] |
| Torien | A hidden temple where only the elite train. | [Level: 500] |
| Ethril | A majestic city full of lights and magic. | [Level: 650] |
| The Imperial City | The capital city where the rich and elite dwell. | [Level: 800] |
Eclipse [27] - Making this page, setting it up, and adding a bulk of the information.
Crane [127] - Making it to 750k labour and supplying the job payouts for that job level.
Admin [1] - For making the game /suck-up.
Toxic [29] - For adding more information to certain parts.
Simiron [1247] - For providing information for all the quests.
A [Mango] [117] - For updating and adding information.
The Judicator [4701] - For updating and adding information (Continually)
Community content is available under
CC-BY-SA
unless otherwise noted.